What are they | Benefits | How to use | Which to pick | Where to buy
---
What are essential oils and how are they made?
Essential oils are concentrated extracts derived from various plants.
The oils "capture" the aroma and flavor of the plant, or "essence." Each essential oil has its own distinct aroma due to unique aromatic components. 
Essential oils are extracted in a variety of techniques, including:
Distillation

using steam or water. As water or hot steam flows through the plants, the vital chemicals are pulled away from the plant matter.

Cold pressing

or squeezing plant matter releases important juices or oils in this process. The fresh perfume of lemon after squeezing or zesting a lemon peel is a simple illustration of this.
Essential oils have a stronger scent than the plants from which they are derived because of the amount of plant matter required to manufacture essential oil. (Source: Healthline)
 What are the benefits of essential oils?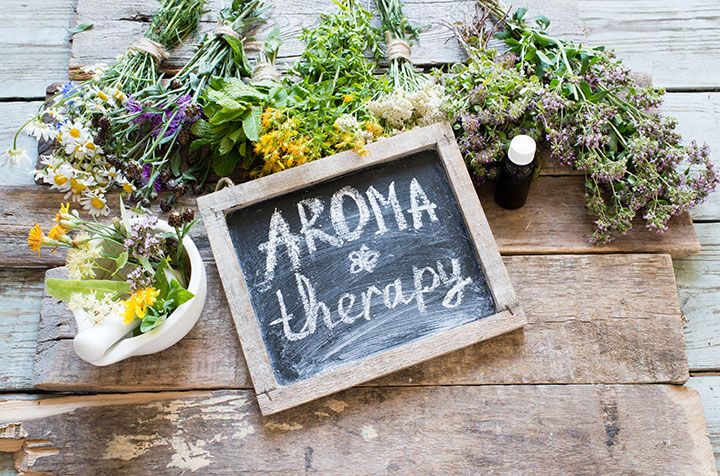 A type of complementary medicine that relies on the sense of smell to improve one's health, and essential oils can also be applied topically to the skin.
Reduce stress and anxiety
Essential oils can trigger the smell receptors in your nose, which then transmit information to your neurological system, according to one hypothesis of how aromatherapy works. In a 2012 research, aromatherapy is supposed to reduce anxiety by impacting the limbic system, the part of the brain that controls emotions. (Source: https://www.healthline.com/health/anxiety/essential-oils-for-anxiety#essential-oils-for-anxiety)
Over the years, essential oils have been utilized for a variety of objectives, one of which is to help you relax and settle down at the end of a long day. These oils may help you de-stress if you're anxious or stressed.
Soothe headaches and migraines
When it comes to treating chronic headaches, essential oils are increasingly becoming a viable alternative. Furthermore, unlike most pain medicines, essential oils have no detrimental side effects. Headaches can be relieved with the use of numerous natural therapies, such as essential oils, which can provide comfort through calming smells when applied to the skin.
Inhalation is the best approach to use essential oils to treat a stuffy nose. Oils can be inhaled in a variety of ways.
To make therapeutic steam, essential oils are combined with hot water to induce steam inhalation. Three to seven drops of essential oil should be added to boiling water in a big pot or heatproof bowl, according to NAHA. Cover your head with a cloth and breathe deeply through your nose for no more than two minutes. To avoid eye irritation, keep your eyes closed. (Source: Healthline)
While they're widely used to boost energy and work productivity, it turns out that essential oils are useful in the fight against insomnia, too. In fact, they rate slightly higher than other tactics when it comes to improving sleep quality and reducing insomnia symptoms.
Promote relaxation & meditation
When used in meditation, essential oils are claimed to help center, ground, and focus the mind, and they are also said to help eradicate or lessen negative energy and self-talk from the body and mind by generating insightful, elevating sentiments of positive energy and self-respect.
Antibacterial agent for the household
You may find yourself looking for natural solutions to keep yourself germ-free and virus-free as a result of the COVID-19 pandemic. To put it another way, some essential oils naturally include antibacterial and antimicrobial properties, which are what enable them to combat germs.
Prolong face mask wearability
Enclosing a surgical mask with a cotton mask can help to extend the life of the mask. The surgical mask's protective layer can be protected by the fabric mask. For mental alleviation, a few drops of essential oil can be put on the cotton mask. Read more: Essential Oils Help Face Masks Last Longer
How to use essential oils?
The application method for an essential oil is determined by the desired effect. Here are a few points to consider:
Topical applications are the most common method of treatment (e.g. massage or foot spa)

Inhalation or topical application may be used to treat mood effects (e.g. diffuser or emollient)

Inhalation and topical absorption are both involved in baths. 
Moreover, various devices can be used with essential oils, including:
It is used to place essential oils in this device, sometimes with water, and sometimes with heat to evaporate them. This is an excellent way to impart the aroma of an essential oil to a room, such as during a yoga session or class to help you relax.
Types of diffusers:
Wooden diffusers
Learn more about the different types of diffusers here: https://yuanskincare.sg/collections/essential-oil
After placing several drops of essential oil on a cotton ball or tissue, allow the oil to evaporate into the air. Sniff the cotton ball if you want a powerful dose. Simply maintain the cotton ball in your immediate vicinity if a softer, more consistent exposure is required (for example, leave it sitting on your desk next to your computer).
Drops of essential oil are vaporized quickly when placed in a basin of hot water. Breathe deeply while placing a cloth over your head and over the bowl of water with essential oil drop(s). This method is simple and effective, however using more than 1-2 drops can be overwhelming. When employing this strategy, it's critical to keep your eyes closed. Note: This is not recommended for children under the age of seven. Swimming goggles can be used to safeguard the eyes of children older than seven.
To deodorize a room or set a mood, essential oils are diluted in a water-based solution, shaken then sprayed into the air. Alternatively, you may use a water-and-essential oil mix as a yoga mat cleanser. For the solution to be sprayed rather than just water, it is critical to shake the bottle before spraying.
Which Yuan Essential Oil is for you?
Yuan Skincare & Soap offers a wide collection of essential oils, each having a specific effect and unique scent suited for your everyday needs.
Yuan Tea Tree Antibacterial Essential Oil
This is the most extensively used antibacterial essential oil. It can be used as a mouthwash or for wounds, burns, and skin infections when diluted with warm water. Sinus congestion is relieved, the scent is fresh and comforting, and the soul is refreshed.
Yuan Hinoki Cypress Essential Oil
You'll feel like you're wandering in the mountains and enjoying the baptism of nature when you use the Yuan Hinoki Cypress Essential Oil since it has a unique woodland scent that can activate brain cells, reduce brain strain, alleviate fatigue, and improve sleep quality.
Yuan Repose Relaxing Essential Oil
The formula for sensitive and eczema skin is Yuan Repose Relaxing Essential Oil considering it may efficiently control greasy and unclean skin, soothe itching, and repair damaged skin thanks to the antimicrobial effects of geranium, bergamot, and vetiver. What's more: It can also help with psoriasis skin and wounds. 
Yuan Purifier Revitalising Essential Oil
Yuan's original essential oil mixture, Purifier Revitalising, is one of the essential oils for women as it can promote skin regeneration, lessen allergies, and promote a holistic well-being thanks to the fresh aroma of patchouli and lavender essential oils.
Yuan Caring Balancing Essential Oil
Yuan Caring Balancing Essential Oil modulates the gastrointestinal system, hormones, and helps in womb care. It contains Ylang-ylang which is known as "the tonic of the womb," and is effective in treating premenstrual syndrome in women. Furthermore, it can successfully reduce gastrointestinal pain, such as bloating and constipation, thanks to the right blend of basil essential oil.
Yuan Vitality Invigorating Essential Oil
Yuan Vitality essential oil is a body-care combination of essential oils as it helps to strengthen the body's immune system and boost skin vitality by combining essential oils of lemon, grapefruit, rosemary, and eucalyptus. In addition, to produce a body-sculpting effect, it can also be used with lymphatic drainage, is great for work, reading, or long-distance drive to stimulate the spirit and give a refreshing feeling.
Learn more about Yuan Essential Oils here: https://www.yuanskincare.com/products/home-living-2/
Where to buy Yuan Essential Oils?
We are the exclusive distributor of Yuan Skincare & Soap in Singapore, Malaysia, Thailand and Vietnam. Our products can be found in our official online stores and e-commerce platforms. 
Find out where to buy Yuan Essential Oils here: https://www.yuanskincare.com/where-to-buy-yuan-skaincare-soap/
We also support global shipping via Amazon and KrisShop by Singapore Airlines.
About Yuan Skincare & Soap
Clean natural herbs-based luxury. Yuan Skincare & Soap 阿原肥皂 is a renowned Taiwanese brand offering a wide range of handmade soaps, haircare products and award-winning skincare products, crafted using natural and eco-friendly ingredients, to restore your skin and hair through the power of oriental herbs.
For inquiries, you may contact us, or follow our telegram.